Well hello :)
I got sent some lovely jewelry for me & Molly's giveaway from
http://www.etsy.com/shop/kawaiikonekocharms?ref=top_trail
and she also included a lovely discount code for you to use on her site above. She and her Mom make really cute Kawaii charms and jewelry for a really small price, and I love their moto which is 'live the cute life'! So here's the code that you can use for whatever you desire.
So I thought it would be a good idea to remind you what she gave us, and also some of my faves from her site! So sit back and have a little looksy at the gems her and her mom make.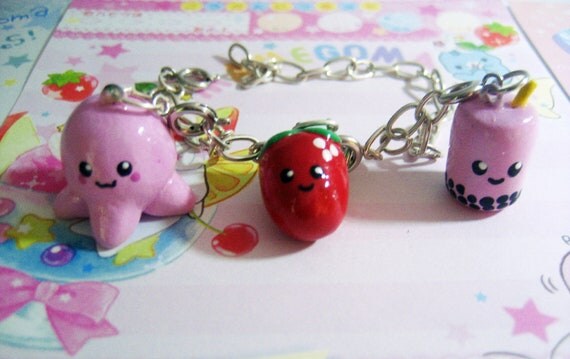 So this is the first item she gave us, and it's definitely my favorite! It's a charm bracelet with a pink octopus, a strawberry, and a pink tea. It's a really cute charm bracelet that I would probably stack with pastel coloured bangles and bracelets with maybe some rose gold aswell. Her products are all hand painted aswell so I thought that was pretty awesome aswell if you guys wanted to know.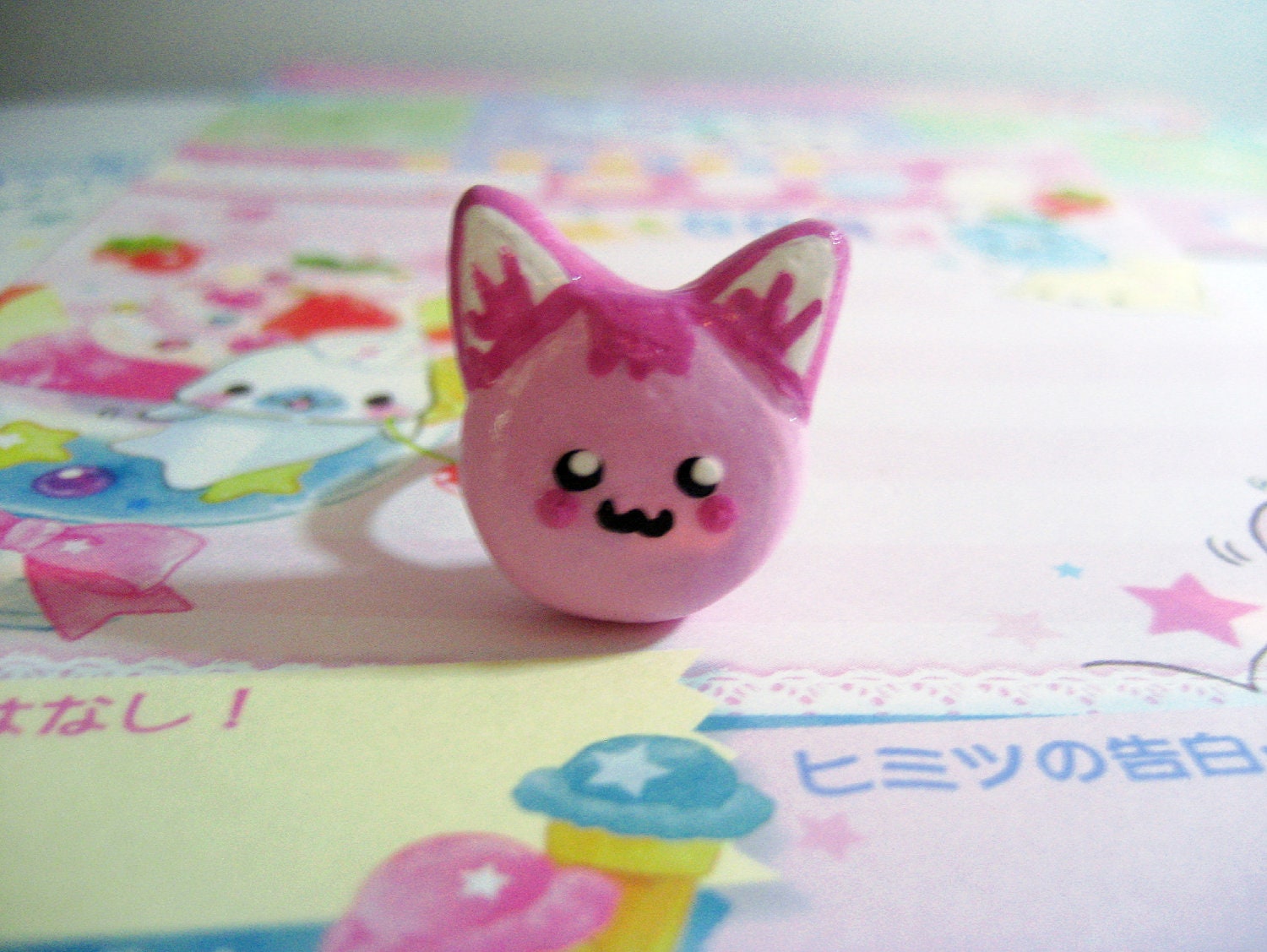 And then you also get a pink cat ring! I think this is sooo cute and wish I had one to be honest. On her website it's listed as a 'custom ring' because you detail what you want and then each one is a one of a kind. I really like it and think it's perfect for a fancy dress party or just a normal outfit.
But my absolute favorite are these beauts right here...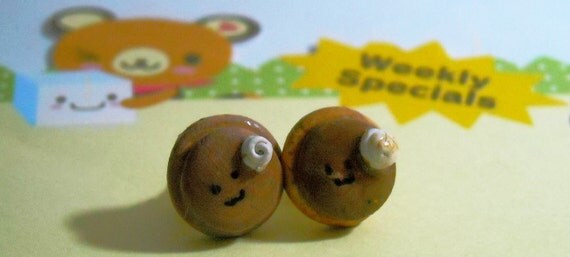 I absolutely can't get over how cute these things are! They are pancakes with some whipped cream and I just think they are divine to be honest. I would wear them with everything! they are really cheap at about £3.00, the shipping is really cheap aswell if you live in the UK.
Thanks for reading guys and remember to use this code, and if you've got a blog and get something from there, send me a pic of what you bought by sending it to me on twitter @AnnaBlogster x